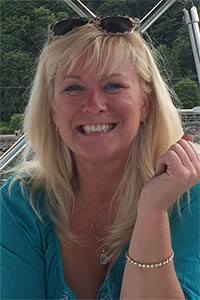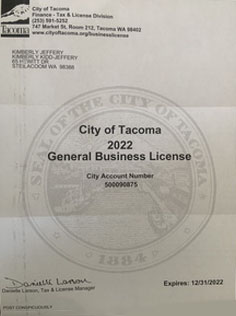 About Tacoma Corporate Rental
How my love of old homes launched my home rental business
Just how did I end up with a temporary housing business, Tacoma Corporate Rental? Most likely antique digging at a deserted farmhouse with my Mom when I was young, I think that's what started my fascination with old houses, antiques, and re-purposing.
Moving to Tacoma I found a city full of creative juices, musicians, glass blowers, painters, actors, and artists of all kinds. This wonderful creative mojo just flows to you here. I bought my first property here in the summer of 2010. It looked like a teardown, built in 1903. But what I saw, was what the home and the area could become. This was a dream project for me, to renovate an old home using old, new and repurposed materials in the design.
So I spent the summer renovating and working through one nightmare after another including crooked contractors. Very hands-on, I worked myself into injury and kept going. In the end, I regret nothing but the crooks! This was a labor of love and I would do all again and probably will.
A labor of love turns into a home rental business
My friend Barbara was renting a small one-bedroom apartment fully furnished, with dishes, towels and everything needed for traveling nurses and business people. She lives in a different area and thought my location would be perfect for temporary travel housing. Consequently, Tacoma Corporate Rental was born.
I spent the next month furnishing the main floor apartment. Again I mixed old and new design styles. You will find it cozy and charming. With an increase in demand, I added an upstairs unit and now have a third unit on Martin Luther King Way across from Tacoma General Hospital.
Come and enjoy Tacoma, the city of the arts and friendly people, while staying at Tacoma Corporate Rental with its convenient locations and access to I-5.
I look forward to meeting you.
Kimberly Jeffery
Owner
Kimberly@TacomaCorporateRental.com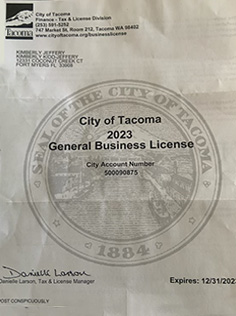 Phone (253) 260-4032
We may be screening for robocalls, please leave a message.
Business Address
2504 Tacoma Avenue
Tacoma, WA 98402