FULLY FURNISHED
MLK – Martin Luther King Jr Studio C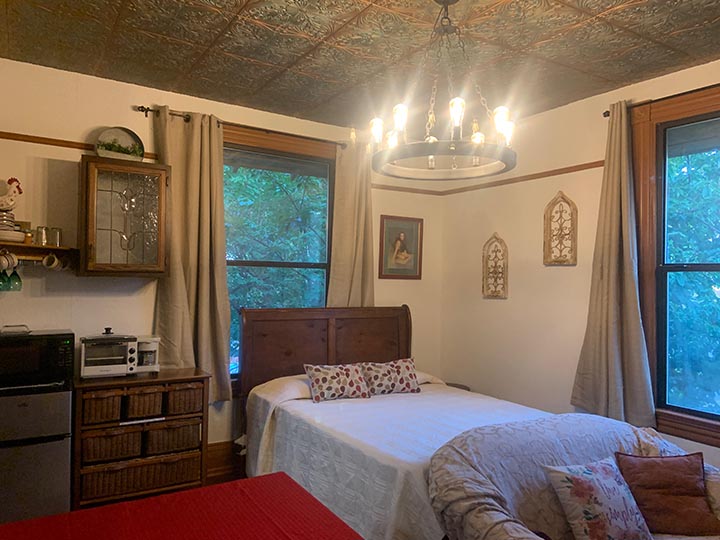 MLK – Martin Luther King Jr Studio C
Nicely appointed studio with private bath and kitchenette.
Original trim from 1900, copper tile ceiling, accent door, and furnishings make this space warm and inviting.
Seating area with a 40″ streaming TV that will also mirror your phone or watch local channels.
Kitchenette features a mini-fridge, microwave and a breakfast center with toaster oven, griddle, and coffee maker.
Dishes and microwave cooking dishes, as well as linens and utilities, are included.
Two walk-in closets, glassed-in shower and a pub table with two stools.
This little studio packs a big punch with the amenities you need.
Street or alley parking.
MLK – Martin Luther King Jr Studio C
click any picture to view fullsize image gallery
Phone (253) 260-4032
We may be screening for robocalls, please leave a message.
Business Address
2504 Tacoma Avenue
Tacoma, WA 98402