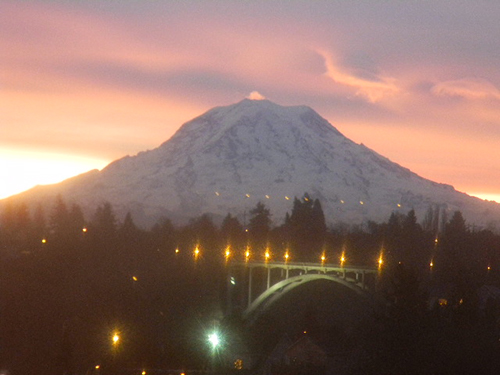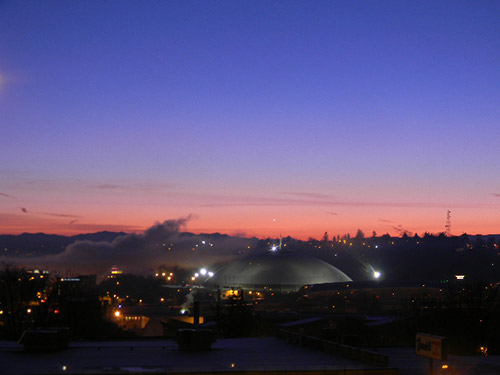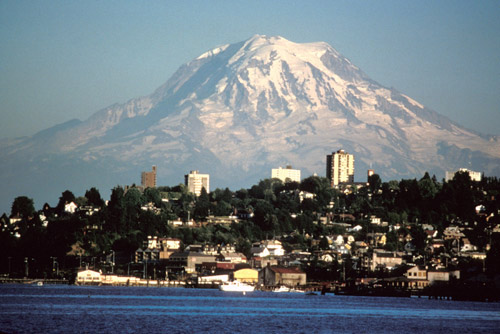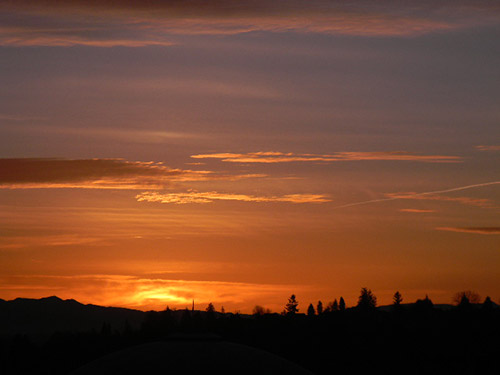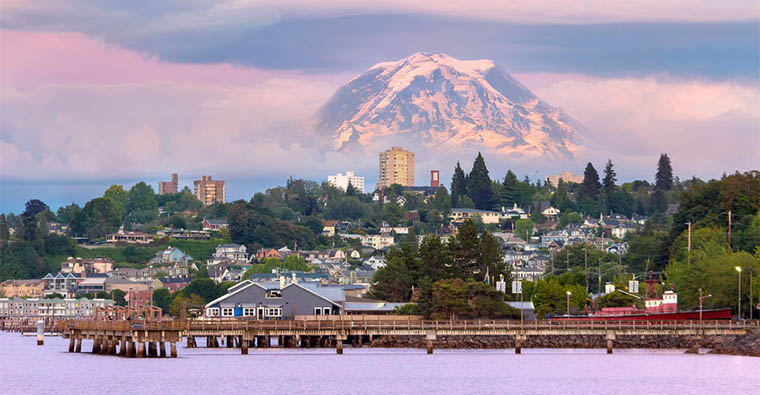 If you want to discover Tacoma, drop by downtown's Fireman's Park. From this small park, you can really see the past and the future of Tacoma. You can look down on the once smoke-belching mills and commercial port facilities, but if you then turn around, you'll be facing a new, revitalized Tacoma where the arts are flourishing and historic buildings are being preserved and renovated.
Below is info you may find helpful as you discover Tacoma on your own. I have tried to include links as well.
For information on activities and what's happening locally check out NorthTacoma.net.

University of Washington Tacoma
UW Tacoma is an urban-serving university providing access to students in a way that transforms families and communities. They impact and inform economic development through community-engaged students and faculty. They conduct research that is of direct use to our community and region. And, most importantly, they seek to be connected to our community's needs and aspirations.

The News Tribune
For more than 125 years, pages of The News Tribune have been turned with understanding, laughter, tears, and awe. Every day, through each of its generations, The News Tribune has installed a strong sense of community – prompting citizens to act, businesses to flourish, and people to improve their daily lives. Today this vital source of news and technology is also reaching its audience through new channels and ever-advancing technology. Intensely local news. The best sports section in the Northwest. Award-winning columnists and daily color comics.

The City of Tacoma
Tacoma is Washington state's third-largest city, with approximately 199,826 residents. Explore this government Web site to find out why Tacoma is known as the City of Destiny.

LeMay – America's Car Museum
LeMay – America's Car Museum (ACM) spotlights America's love affair with the automobile. Featuring a nine-acre campus – with a four-story museum as the centerpiece – ACM, situated atop Tacoma, 30 minutes south of Seattle and in the shadow of Mt. Rainier, is one of the world's largest auto museums and attractions.

Museum of Glass
Experience contemporary glass art in a breathtakingly beautiful museum on Tacoma's revitalized waterfront. Feel the heat as you watch a team of artists create masterpieces from molten glass in the world's largest Hot Shop—housed inside the iconic 90-foot stainless steel cone—and marvel at edgy and inspiring exhibitions of glass in the galleries
JBLM was formally established as one of 12 joint bases worldwide on Oct. 1, 2010. The merger of the former Fort Lewis (est. 1917) and McChord Air Force Base (est. 1947) was directed by the 2005 Base Realignment and Closure Commission.
Army, Air Force, Navy / Marines, JBLM / DoD

Washington State Historical Society
The Washington State History Museum is where fascination and FUN come together! People of all ages can explore and be entertained in an environment where characters from Washington's past speak about their lives. Through interactive exhibits, theatrical storytelling, high-tech displays, and dramatic artifacts, learn about our state's unique people and places, as well as their impact on the country and the world.

MultiCare Tacoma General Hospital | MultiCare Health System
MultiCare Tacoma General Hospital is a center of excellence for many medical specialties including cancer care, cardiology, obstetrics, and neurology, and has always taken a pioneering approach to providing superior care using the latest procedures and technologies.
MultiCare Allenmore Hospital
MultiCare Allenmore Hospital & Medical Center offers Tacoma residents convenient access to hundreds of primary and specialty care providers, the latest diagnostic and treatment technologies, plus a 24-hour Emergency Department all in a centrally located, patient-friendly campus. Whether you're looking for robotic-assisted surgery, a total joint replacement or a routine physical, you'll find it right here in your community.

St. Joseph Medical Center
St. Joseph Medical Center is a 361-bed regional medical center that is home to the South Sound's largest heart and vascular center, a Level II Trauma Center and a Level III NICU. Other advanced programs include robotic-assisted surgery, Gamma Knife, joint replacement and one of the largest hospital-based nephrology (kidney care) programs on the West Coast. St. Joseph's unique patient tower overlooks downtown Tacoma and offers extensive and comprehensive services to patients in the Puget Sound region and from as far away as Alaska and Montana.
With the growing number of Franciscan primary and specialty care physicians at nearby clinics, St Joseph's is committed to helping keep families healthy and active. They are proud to have some of the region's finest doctors who are part of Franciscan Medical Group.

Madigan Army Medical Center
Located on Joint Base Lewis-McChord, Madigan Army Medical Center comprises a network of Army medical facilities located in Washington and California that serve more than 100,000 active duty service members, their families and retirees. Since its opening in 1944 as a temporary hospital for war wounded, Madigan has grown into a tertiary care medical center providing a wide array of medical services, such as general medical and surgical care, patient-centered adult and pediatric primary care, a 24-hour emergency room, specialty clinics, behavioral health and wellness services. Madigan is proud to be a part of a dominant power projection platform as a provider of safe, quality care; an unparalleled education facility; a state-of-the-art research platform; a leader in readiness & deployment medicine, and an engaged community partner since 1944.
Joint Base Lewis-McChord
Located in the heart of the Pacific Northwest's Puget Sound region, Joint Base Lewis-McChord (JBLM) is the Defense Department's premiere military installation on the West Coast. Joint Base Lewis-McChord (JBLM) provides world-class installation support to more than 40,000 active, Guard and Reserve Service members and about 15,000 civilian workers. The base supports 60,000 family members who live on and outside the base, and nearly 30,000 military retirees living within 50 miles.
JBLM was formally established as one of 12 joint bases worldwide on Oct. 1, 2010. The merger of the former Fort Lewis (est. 1917) and McChord Air Force Base (est. 1947) was directed by the 2005 Base Realignment and Closure Commission.
Army, Air Force, Navy / Marines, JBLM / DoD
Phone (253) 260-4032
We may be screening for robocalls, please leave a message.
Business Address
2504 Tacoma Avenue
Tacoma, WA 98402